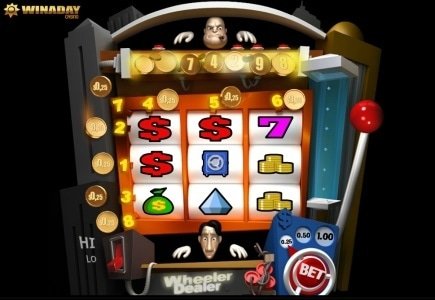 Marsha G. had Lady Luck on her shoulder while playing the Wheeler Dealer slot game at WinADay Casino hitting a $131,508 jackpot.
"The first thing I am going to do is buy my husband a boat," Marsha told a Win A Day Casino customer service representative. "Don't ask me which one exactly cause I don't know right now but it has always been our dream to own a small boat, nothing too expensive or fancy."
Wheeler Dealer is a proprietary slot game that launched seven years ago along with the online casino.
This major win comes after a huge jackpot win of $213,367 on Alice in Wonderland by Alfred F. about a month ago.