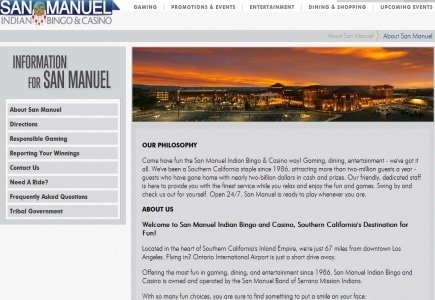 San Manuel Digital, LLC, owned by the San Manuel Band of Mission Indians in California, has taken on Matthew Cullen as its Chief Executive Officer.
Cullen was the president and chief business development officer of RocketPlay and held a series of management positions at Betfair with over 20 years of experience in the gambling industry.
"San Manuel looks to the future with a clear understanding that technology will be a critical factor to the success of the gaming and entertainment industry overall, and has created San Manuel Digital to direct development and pursue opportunities in that area," said Carla Rodriguez, chairperson of the San Manuel Band of Mission Indians.
"Mr. Cullen's skills, expertise and history of success in interactive and social gaming will enhance our ability to maintain a leadership position in the industry."
"I am fortunate to be on the cutting edge of interactive gaming technology, the application of which continues to impact the entire gaming industry in significant ways. The opportunity to lead the i-gaming effort of San Manuel Digital is a challenge that I embrace with commitment," Cullen said.