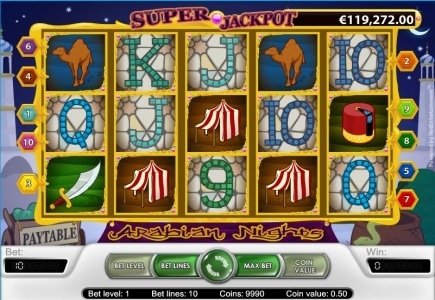 Congratulations to Susi, the Finnish player that recently won an impressive jackpot reaching over 600k while playing the Arabian Nights video slot at Casino Room. Such a win is no easy feat, but with a little luck on her side, this was no problem for Susi. Talk about beginner's luck!
In fact, Susi is a recent player to the site, having won this jackpot on the very same day she signed up. Making good use of the sign-up bonus, this lucky player wasted no time, and after just 250 spins, she won the jackpot.
The Arabian Nights video slot offers players a 3x win on Free Spins. In addition, receive the wild symbols in order to double your winnings. However, this is not the end of the perks. Five wild symbols will award the progressive pooled jackpot.