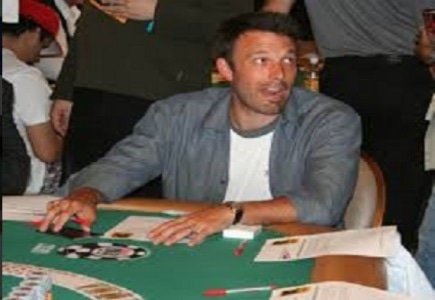 Seems even Ben Affleck can't get away with counting cards at the Blackjack table. The actor was in Las Vegas for a getaway with his wife Jennifer Garner before starting the filming of his latest role in Batman.
Affleck pulled up a chair at the Blackjack table and was on a winning streak at the Hard Rock Las Vegas Casino. The eye in the sky was watching him for than his stardom status that's for sure when a security guard came up to him and said: "You are too good" in last Monday's High Roller room.
Security was however polite and as the immediately ordered a car to pick him and his wife up and bring them back to their hotel.
The superstar isn't entirely banned from coming back, he just got a slap on the wrist and is allowed to try his luck at another game.
He didn't commit any type of crime because technically counting cards in not considered illegal but for Casinos it's a big no-no and strictly not allowed.
Back in 2001 Affleck won a whopping $800,000 at the Hard Rock Casino Vegas Blackjack table but according to witnesses he was extremely generous tipping dealers and servers to a tune of $150,000.
I wonder what would happen to the more common folk like you and I if caught counting cards at a Sin City Casino. Reckon we would get a car to pick us up and deliver us personally to our hotel and be allowed to return and try our luck at another game of chance?
If I was a betting typing of person and who isn't, I would place the odds of getting the same type of treatment at 99 – 1 odds.