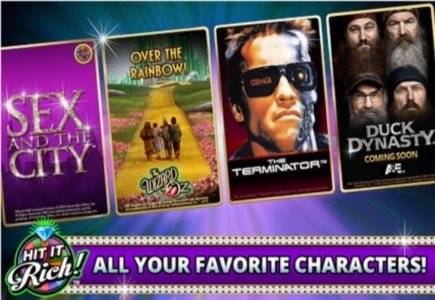 Zynga's popular social gaming casino Hit It Rich! is now available on the Google Play platform after its initial launch on iOS and Web platforms.
Joe Kaminkow, Chief Game Designer for Hit It Rich!, Zynga said, "By bringing this true-to-life slots experience to the Web, iPhone, iPad and now Google Play, consumers now have the freedom to play their favorite branded slots games however and wherever they want."
Hit It Rich! sees as many as 40 million spins each day with users coming back regularly totaling approximately 70,000 hours of play time each day.