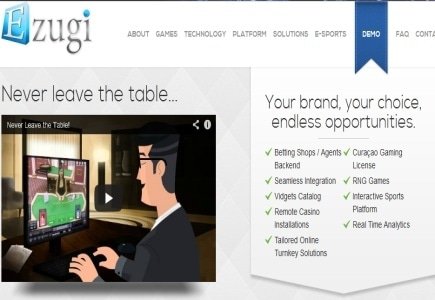 Live dealer casino platform, Ezugi, has just announced a deal it has made with Games Marketing in which they will now provide Table Games to Ezugi's international gaming operators. As a result, tons of games and side bets will now be available via a variety of electronic devices, including laptops, tablets and cell phones. This is great news for gamers.
CEO of Games Marketing is pleased with the decision. He is, "delighted to be able to announce the signing of a ground-breaking deal with Ezugi that will bring more of [their] leading table games to the rapidly growing remote dealer platform."
He further adds, "Ezugi is a dynamic, visionary group and their business model is one that very much complements our own and will, we are certain, raise the bar significantly in a sector that has shaken up the traditional approach to the provision of casino table games."
Additionally, Ezugi CEO, Kfir Kugler, has equally positive things to say about the recent agreement as well. According to Kugler, "There are no other Live Casino solution providers that can match our development agility to launch revenue enhancing live gaming products for our customers. We are excited about this agreement with Games Marketing as it further allows our operators to have a competitive and commercial edge by offering leading games that players wish to play and, indeed, demand from gaming brands nowadays. Our games portfolio offers the best of both worlds; global popularity and regional appeal which is a rarity in the sector.