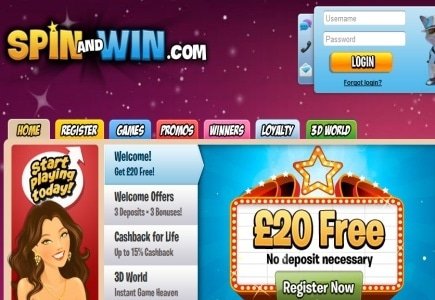 Spin and Win Casino is at it yet again, awarding over £12,000 in wins to player, G.K. The wins were accumulated over this past weekend while playing two separate Slots: Groovy Revolution and Venice Carnival.
Groovy Revolution offers a psychedelic theme and features a number of appropriate symbols across its reels, including a bong, minivan and flowers. The Slot is made up of 5 reels and a total of 25 pay lines.
Complete with both a regular and expanding Wild symbol as well as ample Free Spins, this Slot serves as the source of the larger bulk of the player's winnings, awarding four separate wins to G.K.
While playing Groovy revolution, G.K. snagged £1,312, followed by £1,015, £2,007 and £3,086. Not a bad deal!
Venice Carnival follows close behind with two hefty-sized wins. It offers 5 reels and 20 pay lines and is themed after a carnival which takes place annually in the Italian city of Venice.
This Slot awarded two big wins for G.K., which included one worth £2,509 and another totaling, £2,124.
In total, this lucky player won a total of £12,053 at Spin and Win Casino on May 17th.