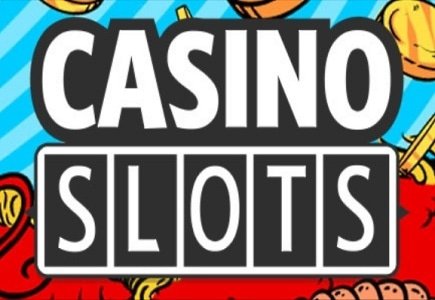 CasinoSlots.net, an affiliate website officially opened its virtual doors in March 2014 and there is only one word of expression to describe it "wow". That's exactly what marketing manager Mel of the renowned LatestCasinobonuses.com (LCB) wanted to accomplish along with her affiliate co-partner and founder of LCB. It's a match made in Casino heaven for two of the best in the online gaming industry.
The powerhouse duo wanted to create a site that stood apart from the competition starting with web design that that strays from the ordinary into the extraordinary. Boasting a menagerie of wildlife splashed in brilliant colors, it captures the attention of visitors to the landing page that has all the elements of fun and thrills expressing what this site has to offer.
Mel said: "We went with a very animated, bright and colorful theme (NetEnt provided some inspiration). I wanted a site that sparked a 'WOW!' response, appealed to people that love online slots, and had easy navigation, and was informative!"
Because Casino Slots employs a wide-ranging Slot Bonus and data feed from LCB resources, up to the minute new game releases and promotions on the biggest and best slots in the industry are available.
In a gambling community that predominately gravitates to Slots, site founder Mel said: "There are many slot sites out there but we sought to take advantage of the gap in the market where a lot of the other slot sites out there are outdated, feature unfriendly navigation, lack imagination and are not focused fully on the slots!"
Member personalization is one of the most intriguing concepts featuring customizable avatars selected from the interface characters including: an elephant, rabbit, tiger, horse, red panda, monkey, panda, chicken, snake and "Lucky" the Dragon. As the Casino Slots continues to evolve and grow these creatures will have enhanced personas.
The characters for Casino slots were cleverly designed in a fashion that represents the brands identity. Lucky the dragon is the main character that you see in the header of the site. "We needed something that resonated with our visitors, something that we could be remembered by. Dragons and the colour red represent luck in the Asian culture and luck is what is needed when gambling online so we thought it had a good fit." Mel added.
CasinoSlots.net presents hundreds of Free Slot play ideal for choosing and adding to your favorites list. In depth Slot reviews are resourceful and informative in an easy to understand format.
Besides lucrative Bonuses there are benefits for your membership with an opportunity to collect CS Points earned by posting on the forum, commenting and rating games & Slots plus a chance to earn badges. Your CS Points are redeemable for great rewards including Free Bonuses and ewallet vouchers.