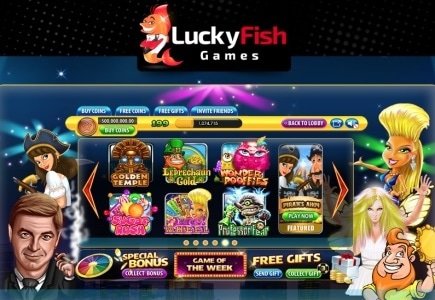 LuckyFish Games, social gaming developer, achieved $1.6 million in Series A funding headed by a member of the Viola Group, Carmel Ventures.
LuckyFish Games was founded in 2012 by Roi Fishman and recently introduced its 22 social games on OMG! Fortune on Facebook.
LuckyFish also has plans to roll out an Android version of OMG! Fortune this week and an iOS version in June.
"This funding will allow us to capture the rapidly evolving opportunity in the growing market of social gaming as a whole and social fortune games in particular," Fishman said. "We are excited about the coming launch of our Android and iOS game versions and the rapid growth of our community of fans. The partnership with Carmel Ventures is also a validation of our innovative viral offering and our business model."
"We found LuckyFish to have a unique combination of a professional management team, exclusive content, and a cutting edge BI system which enables real-time analysis," said Daniel Cohen, General Partner at Carmel Ventures. "These are the key factors to LuckyFish's growth in a very exciting market."