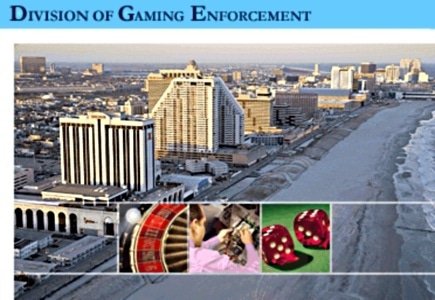 New Jersey regulators along with several NJ licensed online gambling operators are taking action to combat the operation of unlicensed online casinos.
Aside from sending out cease-and-desist letters to such operators, the New Jersey Division of Gaming Enforcement has reached out to six affiliate marketing website owners demanding that all illegal online gambling advertising be removed or legal action will be taken.
George N. Rover, the Attorney General of New Jersey signed the letter that went out to poker information sites including RaketheRake, PokerSource, CardsChat, Pokersites and RakeBrain.
Regarding the warning, DGE spokeswomen Kerry Langan said, "We believe this may either taint legitimate sites by associating them with the illegal ones, and conversely may lend the appearance that these illegal sites are affiliated with authorized sites.
"Among the sites that the Division asked to examine their practices and to cease and desist from promoting illegal gaming sites are: CardsChat.com, PokerSource.com, RakeBrain.com, Pokersites.com, and RaketheRake.com
"The Division feels very strongly about protecting NJ citizens from illegal Internet gaming websites. New Jersey has a strong regulatory framework in place to enable Internet gaming to be a safe reliable experience for those who wish to participate.
"Our licensing requirements ensure that only carefully vetted companies can provide Internet gaming services. These illegal sites do not offer the same protections to players and we do not want these unregulated sites being promoted with our legal, regulated sites.
"We have strict regulations in place to help prevent underage gambling as well as monitoring tools to detect possible fraud and money laundering. The Division hopes that by taking a strong stance against illegal websites and their promoters, the benefits of regulated online gaming will help drive illegal operators out of the market place and provide patrons far better protections.
"At the same time, we believe it is unfair to those companies that subjected themselves to our strict licensing and regulatory requirements to have to compete with these illegal sites and the entities which are being paid to promote them."