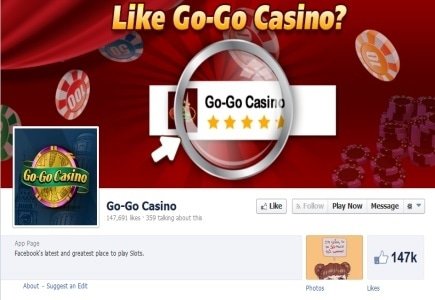 Social gaming operator Gamzio Mobile, Inc. has recently acquired Facebook social casino app Go-Go Casino.
Gamzio is redeveloping the app as a means to deal with declines due to a lack of upgrades and technology innovation.
Gamzio CEO, Jason Deiboldt, said, "Gamzio is very happy about expanding to the Facebook canvas which serves over 375 million gamers monthly. We plan to totally revise and re-launch Go-Go Casino with a brand new unmatched player experience on Facebook."