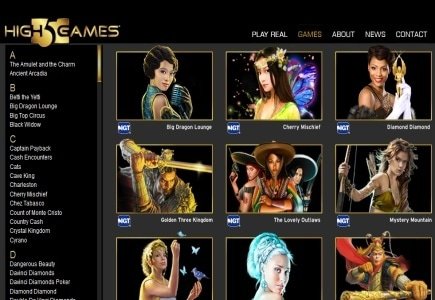 Seven new games have been released on High 5 Games (H5G) social casinos plus updates to its Shake the Sky Casino.
Shake the Sky upgrades included unlocked games, increased rewards, bonuses and coin store values and grouped tiers.
Among the new slot releases are Dragon's Blessing, Emperor's Delight, and Fortune Cat Fever available at Shake the Sky and Daughters of the Regiment, Wellspring, Love and Valor and Rev it Up available at High 5 Casino.
Initially launched in the land based market, Big Dragon Lounge and Sultan of Mars were launched on Shake the Sky and High 5 Casino respectively last month.