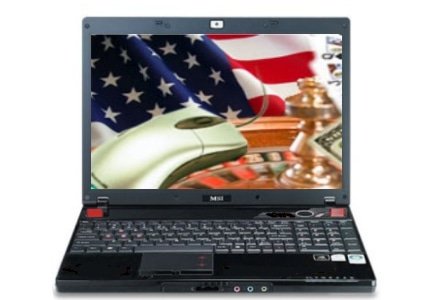 Everybody wants a piece of the pie. With online casino gaming becoming all the rage in recent years, individual states are hoping to gain more control over resident gaming. With gambling taking small steps in the U.S., many inhabitants of a particular state are forced to travel elsewhere for sufficient access to gaming. According to Steve Epperly, Senior Director of CIT Corporate Finance – Gaming, many states are looking to change this.
In a series of Q&As featured in "Betting on the Commercial Gaming Sector," the most recent publication from CIT Executive Spotlight, Epperly stresses this new interest in state-by-state gaming.
He offers, "In the face of tightened budgets and revenue streams, gaming is becoming more and more important to states."
Epperly further adds, "Online gaming will benefit from more regulation and will roll out slowly, on a state-by-state basis, likely under the regulatory framework already established in these states for traditional land-based gaming," in reference to legalized internet gambling.
Finally, Epperly closes with a prediction for the future of online gaming; "Growth in online gaming will reach a tipping point when a critical mass of states approve the activity and then enter into interstate compacts that pool gamers in these states together, similar to those agreements that govern multistate lotteries such as Powerball."