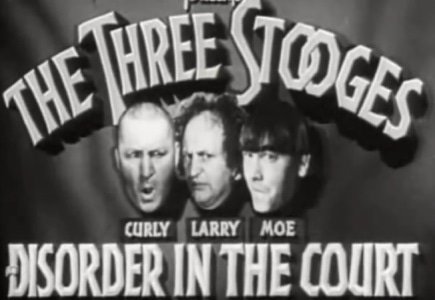 "The Three Stooges" will soon be taking the form of an online slot title thanks to a licensing partnership between Pariplay and C3 Entertainment.
A popular Three Stooges short, Disorder in the Court, will be the theme of the slot. Players may find themselves participating in bonus rounds and a free game mode that is set in the Black Bottom Cafe from the popular short.
Gili Lisani, chief executive officer (CEO) of Pariplay, stated "The Three Stooges are true American icons after 80 years of success on stage, screen, and television; few people fail to recognize the familiar names and images of Larry, Moe, and Curly. The world famous The Three Stooges® brand is a tremendous brand to augment our suite of Pariplay products and we look forward to developing more iGaming experiences with the property."