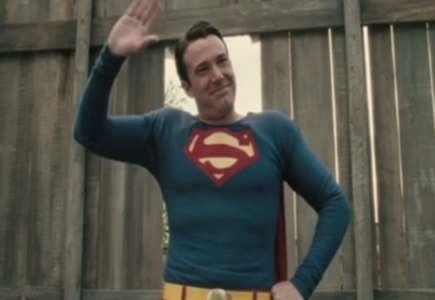 Recently in the news for counting cards in a Las Vegas Casino at the Blackjack table, rumors are circulated that it hasn't stopped in gambling.
The tabloids like Star Magazine are receiving information from sources that while filming Batman vs Superman: Dawn of Justice in Detroit, Ohio Ben is hitting Casinos during his film breaks.
Caesars Windsor in Ontario not far from Detroit is where Ben has been spotted according to a witness telling the tabloid:
"Ben walked in and went straight to the card games. His hair was a disaster, and he looked like a mess! He sat down and played for roughly 20 minutes before security heard he was there. They made the dealers stop what they were doing and asked him to leave. Ben seemed pretty mad."
Also seen at Motor City Casino in Detroit one witness said:
"It took me a minute to realize it was Ben Affleck. He looked disheveled and upset while sitting there gambling. He seemed really frazzled like he had just lost a ton of money. He was smoking a cigarette and his head was down in his arms. When he sat up his eyes looked bloodshot, like he'd been there all night!"
Rumors also suggest that his wife Jennifer Garner is none too happy about his gambling activities although it has been unconfirmed. They will be celebrating their 9th wedding anniversary on June 29th and it might take a big bobble or some borrowed kryptonite from Superman to soften the blow of all the recent press about his gambling habits.
Perhaps the star should take a few lessons from Superman and get a Clark Kent identity to remain anonymous to stay out of the lime light when gambling in the Casinos.