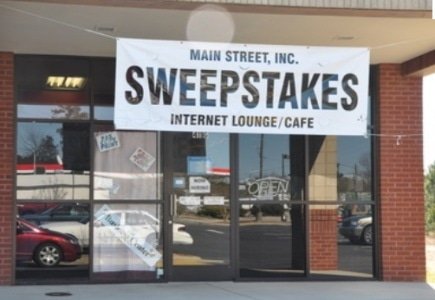 North Syracuse, New York police raided a cybercafe on Thursday for offering illegal online gambling services.
Two men were arrested, 24-year-old Joshua Nelson, of Dayton, Ohio and 30-year-old Zackary McMahon, of Myrtle Beach.
Local business filed complaints as well as café customers tipping off the police as to what was happening. Police recovered computers and additional evidence.
Senior Investigator Peter Burns said that the men face charges of operating an unlawful electronic sweepstakes enterprise.