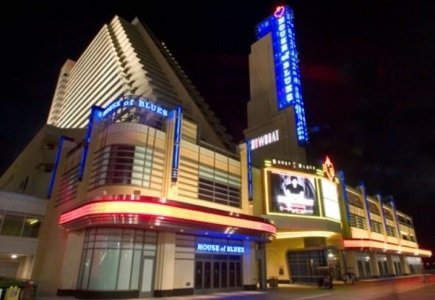 Walk along the boardwalk in Atlantic City, New Jersey and there will be one less Casino along the way to lay your bets down at. Showboat Casino part of Caesars Entertainment group has decided shut down their doors since a more than $3 billion drop in revenue over the last 8 years and increased competition.
Gary Loveman, Chairman and Chief Executive Officer said:
"While we regret the impact that this decision will have on our Showboat associates, we believe this is a necessary step to help stabilize our business in Atlantic City and support the viability of our remaining operations in the vicinity."
The Mardi Gras themed Casino is due to close on August 31st and in a statement from Loveman said it was a "difficult decision."
"We sincerely appreciate the service, dedication and professionalism shown by the employees of the Showboat over the years to provide our customers with incredible experiences," he said.
Revel Casino Hotel is also in jeopardy of closing down if a buyer cannot be found in bankruptcy court.
Bob McDevitt president of the Casino workers union plan on talking to Showboat employees over the course of few days. He said: ""I'm heartbroken and angry, too angry to respond in an effective way".
In the first quarter of this year Showboat made a gross operating profit of nearly $2 million, down from the nearly $8.5 million in the first quarter in 2013. In this year so far Showboat has taken in $66.2 million from gamblers placing it 7th out of the 11 existing Atlantic City Casinos.
Loveman said the Casino will be fully operational until August 31st and any guest reservations after that date will help find new accommodations elsewhere. 2,100 workers will be out of a job but Caesars Entertainment will help these employees find a job at another Casino within the group.
Other Atlantic City Casinos owned by Caesars Entertainment include Harrah's Resort ranking number two in the amount of money spent rom gamblers each month, Caesars Atlantic City and Bally's.
"Caesars is developing a new, state-of-the-art meetings facility adjacent to Harrah's Atlantic City, and is pursuing other opportunities to stimulate new visitation and growth, including recently overhauling the gaming floor at Bally's and investing in new dining options throughout the company's Atlantic City footprint," Loveman said.