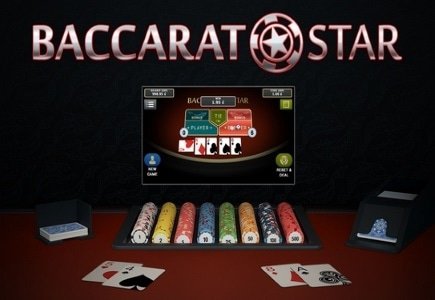 Odobo Marketplace has taken on AppleJack Gaming's latest game, Baccarat Star. HTML5 developer AppleJack gives a new twist to a classic casino game by adding new bet types, as well as introducing a traditional tableau, also known as the tracking table or board, which takes online Baccarat closer to its land based version.
The new intuitive format is appealing both to newcomers, trying Baccarat for the first time, and to more experienced players, which can adopt a more informed betting strategy using the tracking board. An overview of their results includes a graph and numerical statistics; Big Road, with bonus tracking; Bead Plate; Big Eye Boy; Small Road and Cockroach Pig.
The bonus bet feature gives an additional betting option, incorporating symbols of virtue, grace and balance throughout the visuals. This will give the player a chance to bet on the preferred value by which the winning hand will triumph. The expected result would be a payment at higher odds. Baccarat Star also allows players to pick up exactly where they left off, by supporting the persistent state handling, which is perfect for the players on the go.
Paul Overton, AppleJack Gaming founder, said Friday: "Building games via Odobo presented us with the opportunity to create a version of Baccarat that would genuinely stand out among the crowd. We've used the platform's range of tools and technologies to produce Baccarat Star, a game we're really proud of."