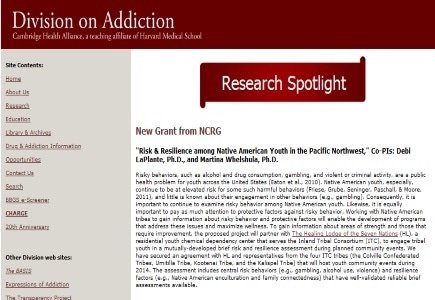 The Harvard Medical School's current study of problem gambling commissioned by Bwin.Party is revealing that online gambling isn't any more addictive than any other form of gambling.
This most recent update is available here: http://www.divisiononaddiction.org/
The study involves 40,000 sports punters, 4,000 casino gamblers and 2 million poker and shows that the average online gambler wagers less often and in smaller amounts.
Thus far, research shows that higher cause for concern over online gambling addiction is unfounded as compared any form of gambling.