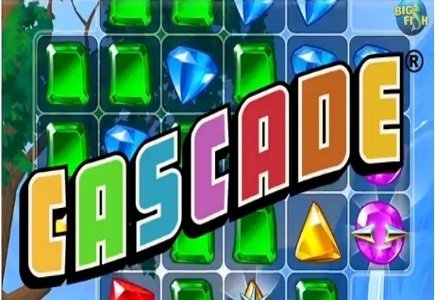 Mobile social gaming company Big Fish Gaming rolled out a new free mobile game called Cascade.
Cascade features 140 puzzles in combination with a match-3 game and slot game.
Jasper the mole accompanies players on their journey through10 hand-painted lands where you'll encounter bears, arctic foxes, and a kayaking otter.
The social aspects allows players to join friends competing for high scores and to solve daily puzzles. Boosts are available to help players through difficult puzzles.