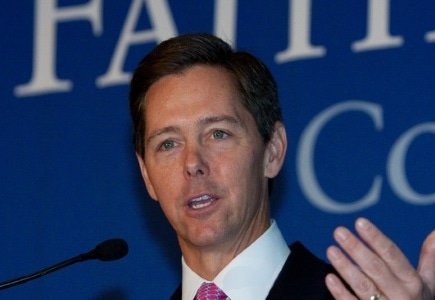 Ralph Reed, the controversial leader of the American religious group Faith & Freedom Coalition, recently posted a tweet that has led to a bit of confusion surrounding involvement of the FFC with Sheldon Adelson and his war against online gambling.
Reed posted on Twitter that neither he nor the national FFC have anything to do with the Coalition to Stop Internet Gambling (CSIG).
American newspapers reported that 11 chapters of the FFC had become involved with CSIG to which CSIG spokesman Dan Wilson repsonded:
"These are state-based affiliates that don't normally stand with casino interests, but found common cause in order to halt Internet gambling. As far as I'm aware – none of the FFC chapters who are CSIG members received money from LVS [Las Vegas Sands]/Adelson."
He also confirmed that Reed was not involved.