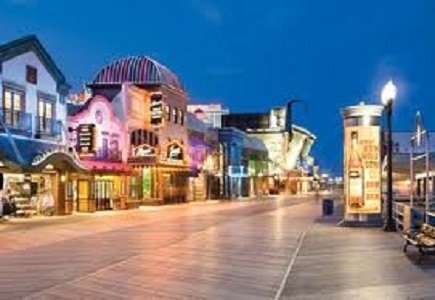 Falling deep in the abyss like the unsinkable Titanic, is a sea of Casino closures in Atlantic City, New Jersey. Like a deck of cards collapsing one after the other, it's the fourth Casino about to close their doors. 2014 kicked off a string of Casinos closing the doors that began in January with Atlantic Club followed by more recently Showboat and the uncertainty of Revel and Trump Plaza Casino.
It's the second largest gambling destination in the United States after Las Vegas. Atlantic City legalized gambling in 1976 and grew to 12 Casino properties. The famed Boardwalk flourished with customers bringing it out of the otherwise destitute area.
Blamed on the economic recession that are two other main reasons for the decline in travelers to this gambling resort town including competition and lack of local attractions.
Throughout the US Casinos have and are popping up everywhere causing players to stick close to home to get their gambling thrills. Not to mention the competition with the number of Casinos in Atlantic City.
Local attractions is another major problem because unless you are gambling there isn't much else to do. The historic beachfront Boardwalk on the Atlantic Ocean has potential to thrive offering better shops, quaint eateries along the beach, boat excursions and other forms of entertainment.
Instead the Boardwalk has row after row of inexpensive storefronts offering the same T-shirts, hoodies, sweat shirts and souvenirs in every single one.
Las Vegas had a brilliant concept when transforming Sin City to a destination the entire family could enjoy catering not only to adult entertainment but kid friendly attractions.
Less in more and in the case of Atlantic City Casinos and more is better in the way of local attractions to draw in more tourism. It may very well be the cure-all to pull them out of the deep sinking abyss and bring it back to its gambling paradise glory days.