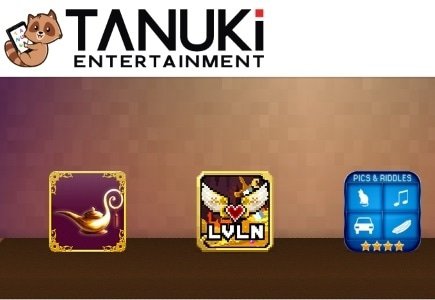 Former DoubleDown Interactive, a social gaming company, content director Matthew Gillikin has been working on his own company called Tanuki Entertainment which already offers four games as an independent game developer.
Genie of the Nile – Gold, LvLn, Pics & Riddles and Bubble Mayhem are the latest game releases with more on the way.
The games offer a variety of themes and features. Genie of the Nile is comprised of four mini-games with themes involving Past Life, Tarot Match, Mystic Crystal and Horoscope.
LvLn involves various levels in an 8-bit retro world complete with monsters and all.
Pics & Riddles will have players moving through various levels and themes including unique riddles to solve.
Bubble Mayhem is set under water and players must pop bubbles to accumulate treasure and power ups.