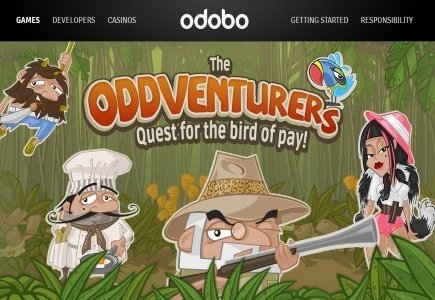 The Odobo Marketplace has released a new game called The Oddsventurers.
The Oddventurers: Quest for the Bird of Pay is the first of several in-house developments from the company. The slot game features 25 paylines, wilds, free spins and four bonus games all based on the theme of an African Safari.
Mark McGinley, studio manager at WGR, said, "Our first in-house production slot game has been designed to combine the most effective features of social, casual and AAA gaming with the best practices essential for real-money gaming."
Ashley Lang, founder and CEO of Odobo, said, "The Oddventurers showcases the exceptional talent within our internal game studio. It is an achievement and offers the WGR team the opportunity to highlight its creativity and production skills while creating a business case for further research and development. The knowledge garnered from this project has led to the creation of new tools and capabilities that will benefit all our approved developers and those joining our Developer Program."