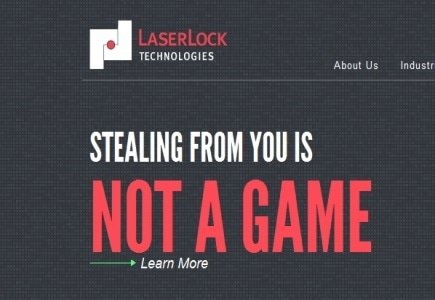 American identity and geo-location technology company, LaserLock Technologies, has entered into a ten year $7 million contract with an unknown Mexican gaming company which will put LaserLock's VerifyMe Identity Services to work at Mexican online casinos.
New anti-money laundering regulations in the country have increased the need for security and LaserLock's technology eliminate the need for passwords and PINs by using a three-factor authentication process.
"The multiple factors involved in the VerifyMe method adhere to the classic identification trifecta: something you have, something you are and something you know," a company spokesman said.
"In this case it breaks down to a connected device (like a smartphone), a biometric (like facial recognition) and a gesture swipe respectively. The solution adheres to NIST Level 4 standards and can be bolstered by a geo-tagging feature if a "somewhere you are" location factor is deemed necessary."
Neil S. Alpert, LaserLock's CEO said, "The current system, in which passwords are so easily hacked and online and financial security so vulnerable, needs to be replaced and VerifyMe is the ideal technology to do it."