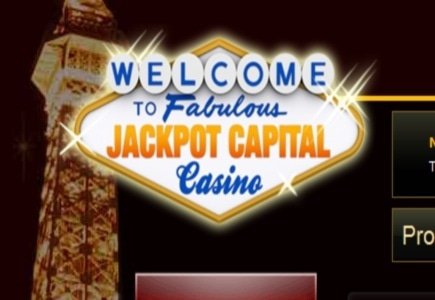 Jackpot Capital Casino is well-known for its Vegas-style games, which includes everything from slots to table games that can be accessed via home computer or mobile device. Join them for their $100,000 Back on Track giveaway, which will take place this fall.
The giveaway will provide players with the chance to earn thousands in cash via the site's random raffle draws as well as their weekly Scoreboard prizes. Scoreboard points are earned simply by playing games at the site and, depending on an individual's Scoreboard rank, they may potentially win up to $500 in weekly bonuses.
Furthermore, those players that reach the top of the Scoreboard will be awarded with $10,000 in bonuses each Monday. Plus, every Friday, $150 in Bonus Boosts will also be awarded to players to help raise their point rankings so that they may work their way up on the Scoreboard.
During the Back on Track giveaway, a total of seven weekly draws will be held: two worth $8,500 and five worth $2,560. Players have given their two cents on the similar promotions in the past, and according to casino manager, Oliver Smith, "they really like the random draws that we've been doing. So we're doing even more raffles this time! You just have to be logged on to qualify."
A Jackpot Capital regular, Linda M., states, "I like my slots, and I only play at Jackpot Capital, so I do pretty well with Scoreboard bonuses most months. If you're in third to tenth place, you get $300, but if you're in the top three you get $500. So if I'm in fourth place, I try to bump myself up a notch over the weekend, before Monday morning bonusing. Play my favorite games a little more? Sure, no problem!"
Every Monday, $10,000 in bonuses will be awarded to players at the top of the Scoreboard. And every Friday, Bonus Boosts up to $150 will be awarded to help players increase their points and move up the Scoreboard.