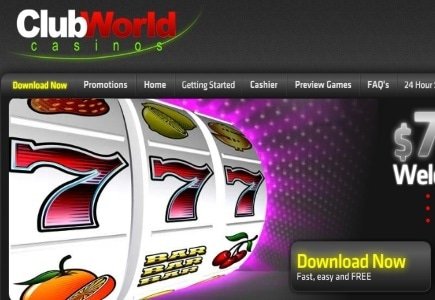 One lucky player from Florida has just recently experienced a surreal winning streak at Club World Casino. According to Susan, she "usually [doesn't] win big at all, maybe $1,000 or so." However, it seems her luck took a massive turn for the better. It's no surprise then that this recent win had her in a frenzy. Susan admitted to a Club World Casinos customer representative, "When I hit that magic combo and my balance soared and didn't stop, I was in shock."
Her wins accumulated to a total of $631,421.31, while playing the Mayan Queen slot for the majority of her time, but also while playing Goldbeard. Susan's wins did not occur all at once though. She confesses that after winning a bit and taking a break, she couldn't help but go back for more: "a few hours later I was having trouble sleeping and thought I would play a little more. Then my balance more than doubled!!! I was only trying to win the $11,000 jackpot and then... WOW!"
After recently winning a battle with cancer, the win is even sweeter for Susan. She states, "over the past two years I have struggled to survive cancer and just recently, heart surgery. But I was not surviving the medical bills. Now I can begin a new life without any debt. And I'm going to take my husband and daughter to Disney Land too!"
Congratulations to Susan on her big win. She has a few words for the site as well: "thank you so much Club World! It's a fun place to play, the support staff is very friendly and always willing to help and the payouts are very quick!"