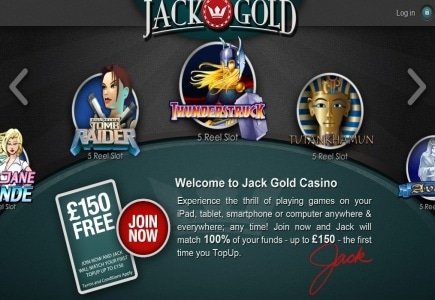 Jack Gold Casino released a statement on Wednesday saying that "it has ceased taking bets for the time being" with hopes of a resolution.
Head of Customer Acquisition and Casino Manager for Jack Gold Casino Mauro Orru took to an online casino forum claiming that the company in unable to accept real money wagers and is on the hunt for new owners but reassured players that funds were ring-fenced as a condition of its Isle of Man licensing.
All player real money accounts must be cleared by 10 October 2014 or request a withdrawal to their registered card between 11 October 2014 and 10 November 2014.
Orru also said that Jack Gold had applied for UK Gambling Commission licensing. "We had applied for an operator licence with the UK Gambling Commission and submitted all relevant documentation way ahead of many other larger operators."
This action may have been apparent since Jack Gold Casino's Twitter and Facebook accounts have not seen activity since June 2014.