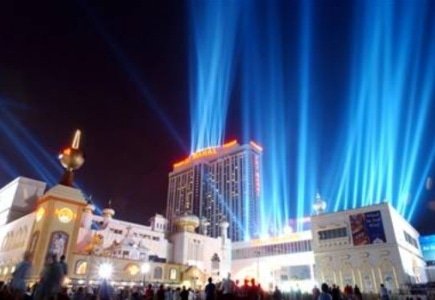 The city that once held a reputation that nearly rivaled that of Las Vegas in terms of gambling, has now taken a bit of a plunge. With the recent string of casino closings, Atlantic City of New Jersey, has had its credit rating cut an entire level to BBB+ by Standard & Poor's.
Prior to this, the city had already received its fair share of negative feedback earlier in the year with a similar rating from Moody's Investor Service. Such ratings are, no doubt, a direct result of the news that five of AC's twelve casinos are set to close by the end of this year.
It may now be safe to say that the buzz surrounding the supposed 'Atlantic City turn-around' is not realistic. According to S&P analyst, Lindsay Wilhelm, "The downgrade and negative outlook reflect our opinion of the revenue and potential liquidity pressures that the city faces following the closing of its 12 casinos, two of which are in bankruptcy."
One of the most recent casinos to be added to the list of closures is Revel. According to Revel Group LLC, it will discontinue its License Agreement with the Revel Branded property. A brand audit by Starworks Group is set to follow. The casino has been placed on notice of violations under the agreement, regarding non-brand adherence and Revel Group has high hopes that it will reopen for its originally intended non-gaming purposes.
There have been rumors of additional casino closures within Atlantic City, resulting in an unknown future for the once, U.S. East Coast gambling capital.