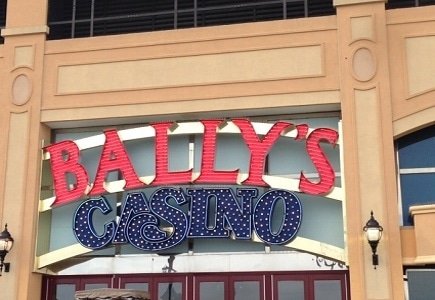 Having recently visited Atlantic City in June, I returned after receiving yet another free trip from Caesar's Entertainment group. I stayed at Harrah's Casino which still had the hustle and bustle of the crowd, feeling pretty confident they aren't going to close anytime soon.
Taking a stroll along the Boardwalk had a completely different feel this time around on our last day of the trip. I have to admit I was kind of sad to see Showboat, Revel and Trump Plaza gone. And now with the threat of more closures I felt like I was walking through a historical event that could soon be nothing more than a memory.
I and my best bud had the Jitney drop us off a Taj Mahal and we worked our way down the Boardwalk. Taj Mahal Casino was more than a bit tattered and completely understandable if they are the next to crumble.
We stopped an Oceanside restaurant across from Margaritaville at Resorts Casino. It was a spot I missed out on my last trip and was determined to not miss out this time. Strawberry margaritas, fish catch of the day and the ocean view felt like paradise as we took a break from gambling.
Caesar's and Bally's were the most impressive keeping up with the status quo. Ironically I had my most luck at these two casinos winning over $2,000 in accumulative wins! Yeah, it came just in time because up to this point I was not doing well at all.
I won over $300 on Wizard of Oz Haunted Forest Slot followed by a series of wins playing Video Poker at Caesars and Bally's. My biggest win was on Crazy Poker with a multiplier up to 4x that randomly appeared across the pay-table. I had just said to my friend "can you imagine getting 4x the four aces with the kicker (4,000 credits) or the Royal Flush". Was certain that was a rare moment when omggggggg I hit and I won $800 on a nickel Video Poker machine no less!
But what is even crazier than the game itself is that I came home with exactly what I gambled, recouping all my losses on the last day and actually was $50 up.
Call me a sentimental fool but I love Atlantic City more than ever as it hangs in the balance.