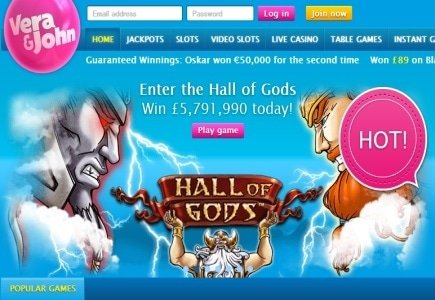 Toronto-based Intertain Group Limited (Intertain) has its eye on the acquisition of Dumarca Holdings Limited, parent company of Vera&John online casino group.
"Furthermore, Vera&John has developed and owns a fully-integrated, proprietary software offering, giving us future flexibility with respect to our business," said John Kennedy FitzGerald, chief executive officer of Intertain.
"Vera&John also has a mobile platform, including a leading mobile casino, with 35% of their expected 2014 sales being generated through this growing medium. We are very excited about this transaction and feel both parties bring excellent value going forward. "
Intertain will keep all 103 Vera&John employees on staff including senior management.
"We reviewed alternatives to this deal and felt Intertain was the best partner, given their aligned interest and exciting growth prospects," said Dan Anderson, director of Dumarca Holdings.