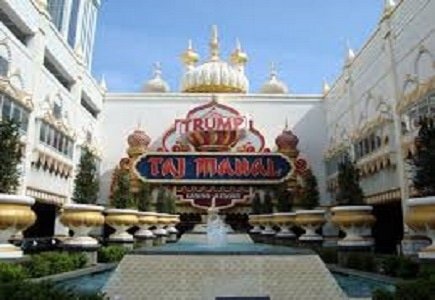 According to billionaire investor Carl Icahn unless the Local 54 Unite –HERE union contract was terminated eliminating the expense of pension and health care there was no way for the Casino to survive.
On Friday a federal bankruptcy judge voided a union workers contract as part of plan that would save the Casino from closing on November 13th.
Bob McDevitt, president of Local 54 said:
"The decision today will certainly enrage the workers who have relied on and fought for their health care for three decades.
"We intend to continue to fight this both in the courts and in the streets."
Angered employees over the judge's decision are planning to picket outside the Taj Mahal next Friday for three hours.
Valerie McMorris, 45, currently a server is upset that benefits for her and 15 year old son will vanish saying:
"With the stroke of a pen, we've gone from middle-class jobs in this city, to working poor. "My co-workers and I are absolutely appalled."
But that is not all it is going to take prevent the casino from closing. The company needs Governor Chris Christie to approve state aid which has not been resolved as of yet.
"We are proud of our efforts to keep the Taj Mahal open, to deliver our loyal customers a continued first-class gaming experience and to have the ability to save 3,000 jobs in a very difficult Atlantic City economy," said Robert Griffin, CEO of Trump Entertainment.
"We look forward to working with our elected officials. With bipartisan leadership we believe we can take a collective step toward a brighter future in Atlantic City."
McDevitt said: "Tropicana's major owner wants you to believe that the demand to take away workers' health insurance is necessary because of the financial situation at the Taj Mahal and in Atlantic City.
We believe it has nothing to do with either. He has a long history of eliminating, reducing or freezing worker benefits which sometimes saddles government agencies with the burden of cleaning up the mess."
Icahn responsible for saving the Tropicana 4 years ago wants to trade his $286 million debt in the casino for ownership and put $100 million in renovations.
In addition the company seeks big tax breaks by lowering property tax nearly 80% plus the state contribute $25 million in tax credits. A proposal that has already been denied from Atlantic City and New Jersey.
Reference: abcnews.go Wayne Perry (2014) Judge Voids Taj Mahal Casino Union Contract