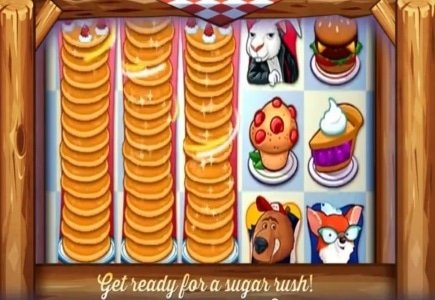 Seattle-based social gaming operator and supplier Big Fish Gaming is excited to announce a new addition to its Luxury series, a 25-payline video slot named Sweet Stacks.
The game features an amusing sweater-wearing beaver, looking like a loose reference to the log lady from the "Twin Peaks" show. Players will get to enjoy vibrant graphics, silky smooth animations and amusing characters set in a dinner setting with a chance of earning bonus chips by feeding hungry customers. The game will be available across all deliver platforms, including iOS and Android mobile devices, desktops and on the main social interaction sites like Facebook.
Carey DiJulio, Big Fish general manager, claims that Sweet Stacks is the best example for quality slots play combined with unique, playful and imaginative content that Big Fish Casino is known for. The casino offers classic casino games and non-traditional social game machines, such as lot mini-games with prizes that pay out to the whole group.