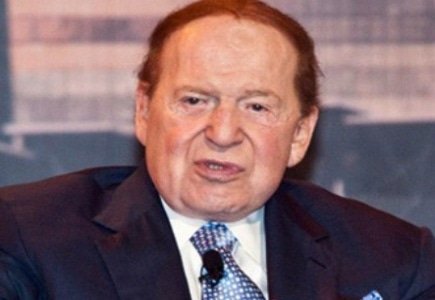 Since Sheldon Adelson has launched his Coalition to Stop Gaming group last year, he has been a tough opponent. Recently several industry observers have pointed out that he shouldn't be underestimated, as some already did, characterizing him as an ageing technophobe. There's almost an air of complacency in the online gambling industry regarding the efforts of this casino tycoon to stop internet gambling in the US. Adelson's influence and money has achieved a notable progress in the political arena since he has launched his activist group.
The message is: Don't underestimate Adelson - he hasn't created a $34 billion personal fortune by being stupid, and he hires clever and successful people who learn from their mistakes.
Mr. Adelson is well received by the audience as well as politicians, he keeps his arguments simple, yet they are frequently misleading through omissions and questionable hypothetical parables. His statements are typically only superficially aware and clued up when it comes to the online gambling industry. Adelson's strategy includes a steady pressure achieved with coordinated barrage of opted articles, political activity, lobbying and paid advertising; this can't be said for the online industry which views does not appear to be achieving these levels of public exposure.
Adelson was interviewed last week, by Global Gaming Business publisher Roger Gros, before a crowd of a thousand delegates at the G2E expo and conference in Las Vegas. Mr. Adelson pointed out, during the interview, that he is a self-made man from humble beginnings and is family-oriented but only when he is not ruthlessly pursuing his business interests. His performance was confident bordering on arrogance, he clearly showed his determination to succeed, but also displayed a sense of humor that was clearly well received by the laughing audience. His humor obviously casts a more human light on his often demonized persona.
The part of his interview concerning his implacable opposition to internet gambling was videoed by industry expert and personality Nolan Dalla, and can be viewed here:
Steve Wynn, fellow land casino mogul, who has in the past clashed with Adelson, was sitting in the front row of the G2E and was acknowledged as a friend by Adelson. Mr. Wynn appeared to support him in his efforts.
The full Adelson interview by Global Gaming Business is rather long and gives you a better understanding of his business philosophy and pioneering ventures. The interview can be accessed here: