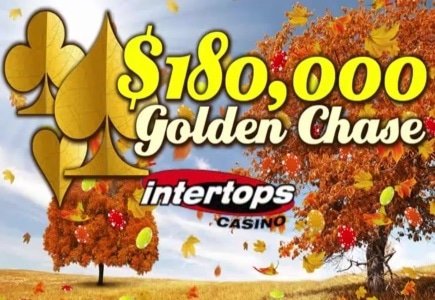 Go for the gold with Intertops Casino and the $180,000 Golden Chase promotion that will award bonuses and one $1000 Top of the Heap cash prize at the end of the promotion on December 15th.

Players earn points to climb the scoreboard where the top 20 players will get an extra $500 bonus and the next ten will receive $300. There will be 300 players each win winning prizes.

If that's not enough, an additional 50 players will win bonuses up to $150 for games played on Monday and Wednesday.

Check out the contest at Intertops Casino and play to rank and earn one of 350 prizes up for grabs each week!