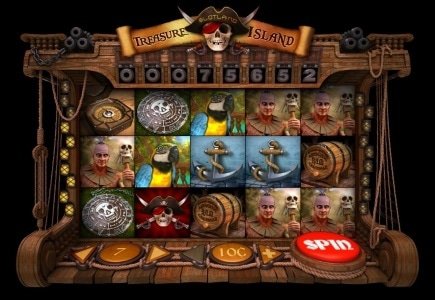 Slotland player Carol S won a $207,000 jackpot while spinning on the Treasure Island Slot Game and scoring the largest win in the casino so far this year.
Carol plans to use her winnings to spend the holidays in Florida and Hawaii, payoff some bills and give her kitchen a makeover.
The shared Slotland progressive jackpot has already hit a few times this year averaging from $135,000 to $180,000. Carol nearly topped the jackpot of $207,241 won by Henry W on Treasure Box in November 2011. Sinclair U holds the record for the largest Slotland jackpot of $266,800 on Carnival.