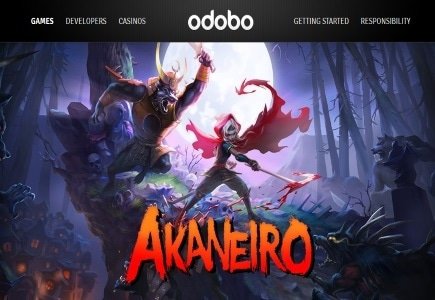 Gibraltar based game developer, Spicy Horse has signed up with the Odobo HTML5 Developer Program and Marketplace.

Spicy Horse created game titles such as Akaneiro: Demon Hunters, The Gate and BigHead BASH. American McGee, developer of American McGee's Alice: Madness Returns, is the designer overseeing the studio.

Spicy Horse's first game to be released on the Odobo platform is "Akaneiro", with a few changes in partnership with Odobo's in-house studio, Wild Game Reserve.

"I was determined that the game should reflect the thought and features that made the original so successful," said McGee. "I couldn't be happier with the result and without Odobo we would not have navigated the minefield of regulation to build this game.

"The team has handled all the necessary real-money requirements from maths to localisation and turned Akaneiro into impressive and fully compliant real-money entertainment."

Mark McGinley, Studio Manager at Wild Game Reserve, said, "It's been a pleasure to work with Spicy Horse on this project. It's been an exciting challenge for both sides with a shared determination to do this great title justice. We're really proud of the result."

The Akaneiro demo is available here.