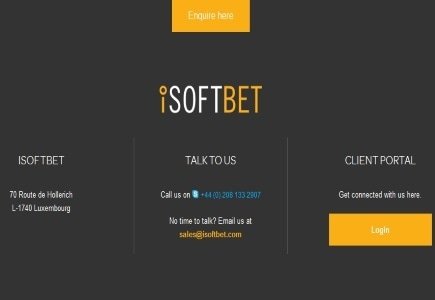 iSoftBet has launched its new logo and website designed to be easier to navigate as part of its plan to expand its services.
Both players and operators will be able to access iSoftBet's desktop and mobile games from the homepage plus additional information on the B2B services offered.
iSoftBet's Managing Director Nir Elbaz said, "Looking the part is vital, of course: we want our branding to reflect the fact that iSoftBet is at the vanguard of gaming innovation. We've also been working with all departments to enhance our offering from the bottom up: from game development, to integration methods and account management.
"We feel we've created the perfect brand identity to reflect the nature of our business and highlight the unique services we can offer to customers.
"We strive to offer our customers the best possible service, and we can't wait to introduce the new brand identity to new and existing customers."