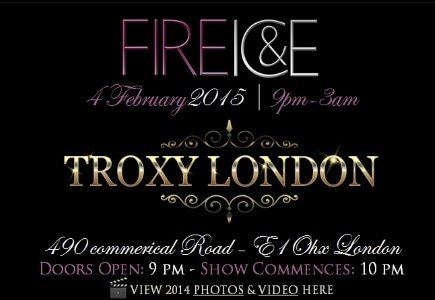 Join Fire & Ice 2015: The Reign of Queen Vic, in its fourteenth year for an event which seeks to bring to life the essence of Victorian England.
Brought to you by iGaming PR and events specialists, Lyceum Media, the event will be held on Wednesday, February 4th, just between the London Affiliate Conference (LAC) and ICE Totally Gaming.
iGaming execs are free to attend and enjoy the festivities as well as the many bold performances. With a growing notoriety, Fire & Ice has come to be one of the most awaited events of the year for iGaming. With 2,000 attendees expected to show, it is going to be quite the night.
For further details and for those companies who wish to be involved in the event can visit: www.fireandiceparty.com.