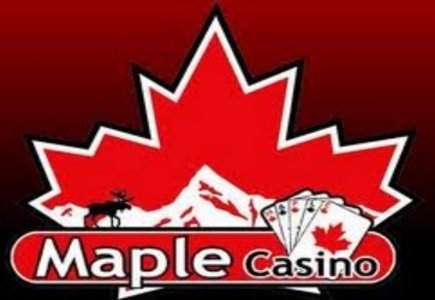 One lucky player at Maple Casino walked away with a total of $67,700 in cash prizes this weekend. This large win comes barely one month after a previous double win earned her $38,982. The fortunate player, S.N., has had plenty of reason to be cheery as she first won a total of $32,300 and continued to tinker with her luck as she went on to win prizes of $6,000, $14,900, and $14,400 over four different games!
The aquatic themed Fish Party proved to be lucky for S.N. as she previously won $28,099 playing the slot back in October. Then last month, the "243-Ways-to-Win" Fish Party paid out another $32,300 to kick off S.N.'s big weekend of wins. Pure Platinum, a video slot featuring 40 paylines, netted S.N. another $6,000. From there, she continued to try her hand at other popular games and found success in playing Robin Hood-Feathers of Fortune and Tiger's Eye which won her $14,900 and $14,400 respectively.
New players to Maple Casino are eligible to take advantage of numerous bonus and welcome offers. Players can add $300 in bonuses to their first three deposits in the form of a 100% bonus on the first (up to $100 free for all three), 50% on the second deposit, and 200% on the third. An additional enticing option is the Freeplay option which provides players with $3,000 casino credits with which they have 60 minutes to play with before making an initial deposit allowing them to try out a variety of games.