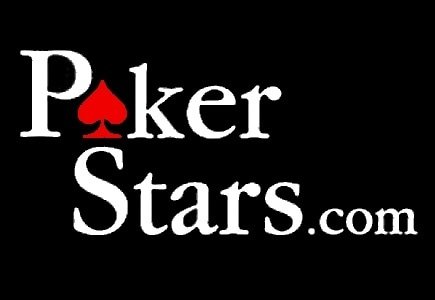 As a reaction to Mike Gatto's bill an opposing coalition was formed comprised out of Pokerstars, two Californian tribal groups and three major card rooms. An online poker legalization bill was launched this week by the Californian Assemblyman in yet another effort to get online poker legalized and regulated. The AB9 has one difference in comparison with its predecessors shown in the summary:
This bill would require a registered player account to be established in person, and would also require that specified deposits into and withdrawals out of those accounts be made in person. In order to satisfy those in-person requirements, the bill would authorize a licensed operator to enter into an agreement for the operation of one or more satellite service centers, which would be authorized to act on behalf of, or in coordination with, the licensed operator in carrying out those in-person requirements.
The Amaya-Pokerstars, the Morongo Band of Mission Indians, the San Manuel Band of Mission Indians, and California's three largest card clubs, the Commerce, the Hawaiian Gardens and the Bicycle Casino commented Thursday:
"As a coalition, we are committed to working with legislators and our other partners in the gaming community to pass Internet poker legislation in 2015 that establishes a vibrant, competitive marketplace, provides superior consumer protections, and ensures that the state receives a reasonable return.
"We are convinced that the various interests must work together if we are to be successful in establishing a well-regulated environment and the best-in-class Internet poker industry for California.
"Unfortunately, AB 9 is a rehash of previously unsuccessful proposals. Any bill that seeks to establish artificial competitive advantages for some, while denying Californians the best online poker experiences, will only serve to divide the community and will be opposed by our coalition."
The coalition was clearly referring to the bad actor clauses in the Gatto proposal, which could be used to keep Pokerstars out of the market.
Poker Players Alliance, among other interested parties, pointed out that Gatto bill is unlikely to find support in the poker industry due to the bad actor provisions, but also because it is not practical, referring to the bill's requirement that poker players wishing to open online accounts or even make high or frequent withdrawals in California would have to travel to a designated centre (nominally a casino or card room) to do so in person.
John Pappas, the PPA executive director, characterizes the bill as a rather clumsy arrangement which will neutralize the convenience and accessibility of the internet and would discourage recreational players from signing up - and this category of player is essential for a successful business.
The requirement for players to travel to land gambling venues to open accounts or make frequent or high value withdrawals was also heavily criticized, highlighting the motive behind it. Some analysts suggest that this is a ploy to bring business to land operators at the expense of player convenience.
Pappas pointed out that Gatto bill will discourage a majority of recreational players to journey to registration or payment centre, resulting in excluding a significant number of players from the Californian online poker market. Pappas also noted that it was still early days to take an official position, but that on the face of it the Gatto bill simply has too many flaws to be effective. He said that the market should be open to all who could satisfy fair regulatory requirements and that more applicants created the potential for a better end product.