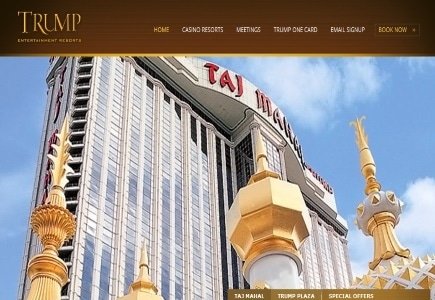 Trump Entertainment Resorts filed court documents Thursday announcing settlements it reached with Betfair and Ultimate Gaming. The bankrupt land casino owner will have to pay off two former partners they obtained in internet gambling ventures in New Jersey under the Trump Plaza and Trump Taj Mahal brands.
The company's settlement with Betfair, which was aligned with Trump Plaza, indicate that former partner will retain customer data base and will continue to hold $700,000 unsecured claim against Trump Entertainment in its ongoing bankruptcy case. Ultimate Gaming has claimed around $1.5 million from Trump, but it is not known what they received.
The settlements were approved by Billionaire investor Carl Icahn, principle creditor for Trump Entertainment, as a part of a deal in which he will acquire the company instead of claiming $285 million of its debt that he holds.