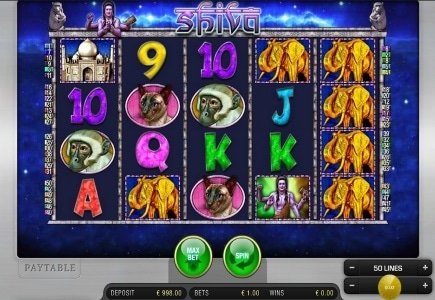 President of the Universal Society of Hinduism, Rajan Zed, heavily criticized the use of Hindu god Lord Shiva in a video slot game created by Merkur division of the Gausselmann group. Zed explained that in Hinduism, Lord Shiva, along with Lord Brahma and Lord Vishnu, forms the great triad of Hindu deities. Moksh (liberation) is the ultimate goal of Hinduism.
The blue four-armed Lord Shiva is depicted as the wild symbol in the 5-reel, 50-payline Shiva slot, along with other symbolism important for the Indian and Hindu culture. Zed described the usage of the religious icon as "wholly inappropriate and regrettable", pointing out that Shiva was highly revered in Hinduism, and is meant to be worshipped in temples or home shrines - not for "...promoting gambling on slots for mercantile greed of an international company."
He is insisting that Gausselmann should apologize and withdraw the game to avoid further offence to devotees. May be this isn't such a bad idea considering the fact that Hinduism is the third largest religion with about one billion followers worldwide. Its rich philosophical culture should not be taken lightly, Zed observes.