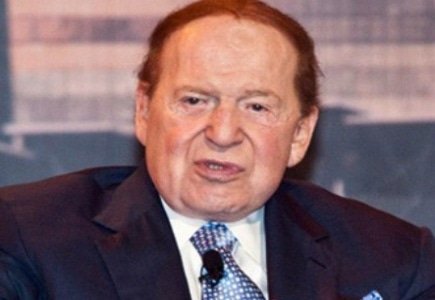 Multi-billionaire land casino mogul and a Republican, Sheldon Adelson finds himself in a pickle. In order to accomplish his biggest goal of prohibiting online gambling anywhere in the United States, he needs the help of a Democrat.
Over the weekend Huffington Post examined the relationship between Adelson and the Senate Majority Leader Harry Reid in a rather interesting article, highlighting the fact that Adelson is an ardent Republican supporter prepared to throw tens of millions of dollars into influencing politicians, whilst Reid is known for being critical of Republican big-money influence in US politics.
What makes things even more interesting is the fact that Reid needs some help from Adelson too. In two years' time Reid will run for re-election in Nevada, and Adelson, as a powerful figure in Nevada can do a lot to back Reid's opponent…or not. So to sum it up Adelson needs Reid to get his Restoration of the American Wire Act banning bill through - preferably in the "lame duck" closing days of the current Congress, whilst Reid will in the future face re-election against some heavy competition in Nevada and Adelson support would be helpful.
As a consequence to mounting conservative pressure in the past few weeks, the House Judiciary Committee declined to progress the measure slowing down RAWA. Conservatives are concerned that RAWA will have the same outcome as the 2006 Unlawful Internet Gambling Enforcement Act, which passed the Congress because it was attached to a totally unrelated and must-pass national security bill. The lame-duck session is the only time for RAWA to pass Congress, as there is an omnibus spending bill that must pass by December 11 to avoid a government shutdown.
"Given the size and complexity of omnibus bills, they are typically crafted behind closed doors by congressional leaders, who often engage in horse-trading over pet projects until the very last minute. This kind of process is perfect for moving Adelson's online gaming ban," the Huffington Post observes...and that means Reid's help would be essential.
If not passed into law by December 31, RAWA will have to wait for the newly elected Congress next January. However The Post confirms recent reports that Adelson has been heavily lobbing for RAWA in the offices of Washington politicians who could influence the omnibus bill. Among them were Reid and Republican Speaker John Boehner.
Reid only admits to having discussions on the RAWA and his options with the bill's political introducer, Adelson-influenced Senator Lindsey Graham and others. It would be redundant to point out that if Reid supports the insertion of RAWA into the omnibus spending bill it will confirm suspicions that Adelson and Reid have struck a mutually beneficial deal. The suspicions were raised after positive comments about Adelson in a Reid television interview earlier this year.