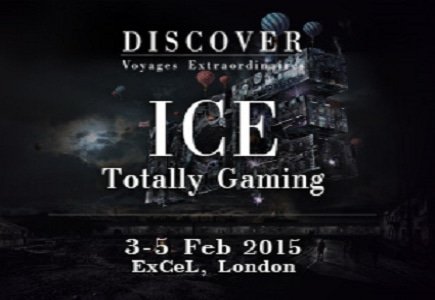 ICE Totally Gaming 2015 will take place over the course of three days from February 3rd to February 5th. It is a major event as it marks the largest trade event in gaming and showcases every branch, including casino, bingo, lottery, mobile, online and more.
A new campaign will be implemented at this year's event, inspired by the imagination of French novelist, poet and playwright, Jules Verne, as a result of the success of ICE 2014. The gaming industry has been invited to enter its own Voyages Extraordinaires at this year's ICE 2015, which is set to be held in London.
Kate Chambers, ICE Portfolio Director is pleased with the campaign, stating "Thanks to the imagination and creativity which exhibitors apply to their presentation at the event, ICE has also become an epic adventure where gaming professionals and entrepreneurs discover new suppliers, discover ground-breaking technologies and discover those landmark products which have the potential to transform the way industry does business. "
Chambers further adds, "Jules Verne is probably most famous for the adventure novel Around the World in Eighty Days and ICE enables attendees to travel around the entire land-based and online gaming world in just three days, a feat which no other event on the gaming calendar can match. ICE has become the world's favorite gaming event and the one not to miss at all costs."
If you're interested in more information regarding the event, why not check out a preview? ICE has creatively and conveniently its own movie trailer-inspired invitation, which can be viewed at the event's main web page. The HD video highlights the campaign motivated by Verne, and was created by specialist agency Cinebop.
"In keeping with our objective of challenging conventional thinking, we wanted to do something more dynamic to transform the traditional invitation. The multimedia format of the invitations are new, different and impactful. They represent an extremely powerful marketing tool and one which will enhance the volume of the industry professionals registering for what is the world's most popular gaming exhibition," explains Chambers.
Be sure to mark the date for ICE 2015, serving as the major event on the gaming industry's calendar and register at:
FREE Registration