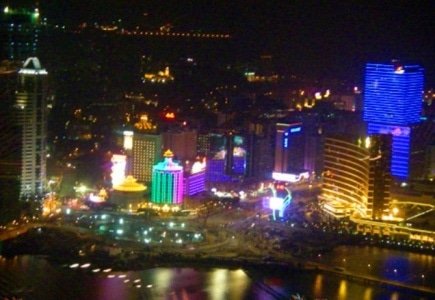 China's president, Xi Jinping, briefly visited Macau this week and now seeks tougher controls on gambling in the region.
He expects closer supervision and regulatory improvements in Macau, which sees millions of visitors each year.
According to media, China prepares to attack the problem of billions of dollars in illegal funds moving through Macau's casinos in Operation Fox Hunt. The Ministry of Public Security's Economic Crimes Investigation Bureau has access to all UnionPay banking transactions as a result of the project to locate suspicious activity.
News publication, Xinhua, quoted the president saying, "No matter what difficulties or challenges we may encounter, they could never shake our confidence and resolve to uphold the principle and advance the practice of 'one country, two systems.
"Never in history have we been closer to the goal of the great renewal of the Chinese nation and never in history have we had greater confidence and capability to realize this goal."
Macau represents the biggest and most profitable land based operation in the world, with over 35 casinos. Bigger even than Las Vegas, Nevada. Chinese authorities reported gambling revenue for 2013 at $45 billion compared to Las Vegas that is projected at $6.5 billion.
Macau's official statistics show unbelievable double digit growth since 1999. The unemployment rate has decreased from 6.3% to just 1.7% over the years.