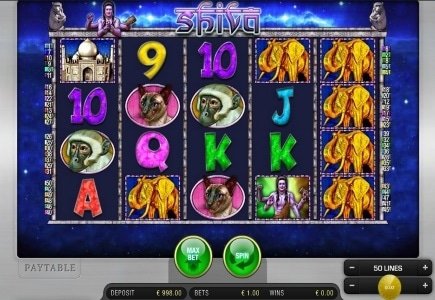 LCB previously wrote about Hindu followers being offended by use of religious icons in Shiva Slot, especially Rajan Zed, president of the Universal Society of Hinduism. This story got an epilog recently when the product was withdrawn from the market followed by an apology from the provider, Gauselmann Group in Germany.
Paul Gauselmann, the chairman of Gauselmann Group, commented on the withdrawal of the notorious video slot:
"We understand the confusion and irritation concerning this…Therefore, we will immediately remove this game from our games portfolio and no longer offer it. At no point in time did we have the intention to insult the religious or ideological feelings of Hindus.
"We truly regret the confusion this has caused and you may rest assured that we will be even more diligent concerning the design and the designation of our games in the future."
Mr. Rajan Zed accepted the apology thanking Gauselmann AG and Paul Gauselmann for understanding, suggesting that multinational corporations should do more to ensure their senior executives are better educated in religious and cultural sensitivity.