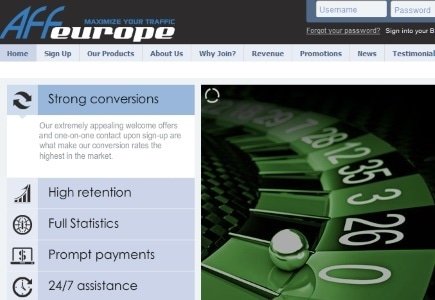 Affiliate management group Affeurop is closing with affiliate links disabling after December 31 2014.
A notification email was sent out by the "Affeurop Team" on Tuesday:
"It's with great sorrow that we have to announce the closure of Affeurope.
"At the end of this month December 31st we will close down all tracking links and no more new players will be accepted at the promoted brands (City Club Casino, Crown Europe casino and City Tower casino).
"Of course all payments due at the end of December and previous months (if you have not withdrawn them) will be paid out in full.
"After that there will not be any future payments to affiliates as we are closing down.
"If you have issues logging in to your account or have any other inquiries please feel free to mail us at affiliates@affeurope.com."
The company provided no explanation for its decision.