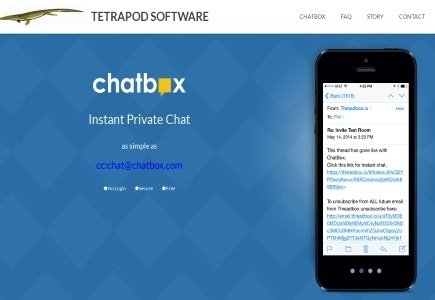 Despite by the failure of Jawfish Games, poker pro Phil Gordon is involved in another company called Tetrapod Software.
The name was selected as the "natural evolutionary step one up from Jawfish."
Tetrapod Software headquarters are located in Seattle and has recently raised $2 in funding for the development of the Chatbox product. Gordon has raised $2.35 million in investments in 2014 from everal sources including former Yahoo president Sue Decker, who sits on the board for Berkshire Hathaway, Costco and Intel; Paypal veteran Scott Banister; Gotham Capital principal Robert Goldstein; Rick Rudman of Vocus; Michael Bronfein of RemediRX; and Mattias Westman of Prosperity Capital.
Chatbox has not yet gone live but it will allow users to communicate with ease in an instant, private and free manner.
Tetrapod.io states:
"Getting a group of people together to collaborate online is hard. Everyone knows email is broken. Chatbox can help."