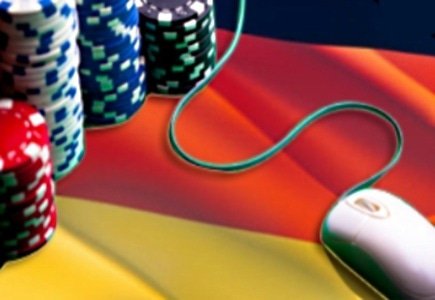 Germany Prosecutes Unlawful Online Gambler for the First Time
Online gambling, including poker, is technically illegal in Germany ( unless the operator has Government issued license ) as outlined in the Interstate Treaty on Gambling 2012 (ISTG) but a gambler has not been prosecuted in the country…until now.
A 25-year-old man, whose identity has not been disclosed, won a total of €201,500 in 2011 while playing online blackjack and was working toward withdrawing the money from his casino account. He received five payments before his bank became suspicious of the large amounts and notified the German Financial Services Authorities.
The authorities raided the man's house where they found a stash of €73,490 hidden in a shoebox. When asked about the source of the cash, the man admitted that he had won it by illegally gambling online. Police seized all but €10,000 after the man explained that it belonged to his mother.
In court, the man argued that the promotion of online gambling by German tennis player, Boris Becker led him to believe that online gambling was legal. He also argued that the laws of the European Union top German laws and he won playing Blackjack at a website based in Gibraltar with a UK gambling license.
The judge quickly set him straight explaining that the EU Treaty allows each jurisdiction the choice to permit online gambling or not so German law was not in violation of EU regulations. Also, the site he gambled at leaves it up to the player to determine whether or not gambling is legal in their region.
Not only were his winnings confiscated but the 25-year-old was fined €2,100, which was a total of seventy €30 fines, for the violation of Section 285 of Germany´s Criminal Code. According to the code, "Whosoever participates in a public game of chance (Section 284) shall be liable to imprisonment not exceeding six months or a fine not exceeding 180 daily units."